---
Contents
InTandem Systems Ltd is a building services company specialising in building energy management systems (BMS).
It provides design and engineering services, control panel manufacture and BMS installation in commercial buildings as well as hospitals, schools and prisons, aiming to improve energy efficiency and maintain the comfort and wellbeing of staff. The company was set up in 1997 and employs 18 people.
Its vision is simple and striking: "To keep young engineers at the heart of everything we do". And top of the company's values is a promise to "make time for apprentices and trainees – this is how we continually improve".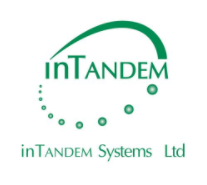 In keeping with the focus on young people and training, InTandem leaders have signed up as a T Level ambassador and one of its senior leaders is an industry expert reviewing the T Level in building services engineering. No surprise that InTandem won 'Employer of the Year' in the Chartered Institution of Building Service Engineers 2020 Young Engineers' Award.
Pay forward
Why such an emphasis on young people? Commercial Director Wendy Belfield explains: "We're desperately short of young engineers in our industry. There's already a real skills gap and it will be even more so in the future. We as a business are focused on encouraging young people to come into our industry."
The ethos of nurturing and developing talent runs through the whole company. "It hasn't been hard to sell the idea of T Levels and industry placements to colleagues. We have this saying that you can rarely pay back those people who have helped you in your career but you can always pay forward," says Wendy. "We all have a responsibility to pass on our knowledge and experience to the next generation. But we gain so much from those young people as well."
The benefits
One of the keys to a successful industry placement is being clear-sighted about how the company benefits, as well as knowing what young people themselves stand to gain from the experience.
"It's very competitive out there for engineers," says Wendy. "By providing industry placements we can secure a young person coming into our workplace, give them a good experience and hopefully they'll think 'I really enjoyed that, that's a good industry to be in' – because it is an exciting career."
InTandem is equally clear about the benefits for the student, especially when the placement is in a relatively small organisation. "When we get a student in, we say to them, 'These are the projects that need doing, do you want to give one a go?' So a student on an IT placement for example would be given the software which they may have been introduced to at college, but they'll be using it straightaway on a real project.
"A young person coming into a company like ours has a hands-on experience. I think that's generally the case for industry placements in small and medium-sized businesses."
Responding to COVID-19
COVID-19 has challenged every organisation to respond to new conditions. Like most businesses, InTandem conducted a thorough review of its procedures, premises and workplaces in order to create the conditions in which the business could continue to operate and even thrive in exceptional circumstances.
One big COVID-led change was an expansion of its premises by taking on a new unit to help with social distancing. Cleaning was made more intensive and hygiene increased through hand cleaning and sanitizing. Staff who could work from home were encouraged to do so.
COVID-19 may be more of a potential barrier to industry placements in some sectors than others. It may be trickier than usual to introduce a new, young person into the business if people's jobs are at risk, for example. Luckily, that wasn't the case with InTandem, who were able to carry on as planned.
"We discussed it as a team," says commercial director Wendy Belfield, "and we said we've got to go ahead with it, for 2 reasons really. 1, for that person who's geared up their life for a year's placement. And 2, we can't stop, we've got to continue to invest. So we talked to the student before he came in, and at his induction we talked about the need to protect each other, social distancing, personal protective equipment etc. Basically it was explaining how to show responsibility to other people."
A positive approach
The ability to start a student on a placement during the middle of a pandemic partly depends on what impact the crisis has on the business.
No engineers were furloughed at InTandem and if anything the company was busier than normal. But the organisation's commitment to the value of industry placements is what really counts, together with the practical, can-do attitude of everyone involved in planning and supporting the placement.
"Our big thing is we can be flexible," adds Wendy. "Looking at what the students and college need, and what projects we have on ourselves, we can decide whether to do the placements for a day a week, 2 days a week or in a block. And if a student says to us, 'I'm a bit behind with my coursework' because of COVID for example, we can say 'OK you can come back in for a week in the holidays'. Flexibility is the key, I think."
InTandem's top tips for industry placements
Choose staff to supervise students who are really onboard and able to give students the best possible experience – you don't want to put the student off in any way or make things difficult for key staff.
Have a two-way taster session with students before they start so you get to know each other informally.
Put all the logistics in place in advance, such as travel arrangements, workstations and all the necessary COVID-19 precautions.
It can sometimes be a challenge to have meaningful work 100% of the time, so talk to the provider about ideas for stretch activities or generic projects that students could work on in any unplanned downtime (an example used by InTandem is asking students to review the software applications used by the company and research potential alternatives).
---